Surrender's interior cabinetry was constructed with old growth mahogany. The builder was a master cabinet-maker with unapparelled attention to detail.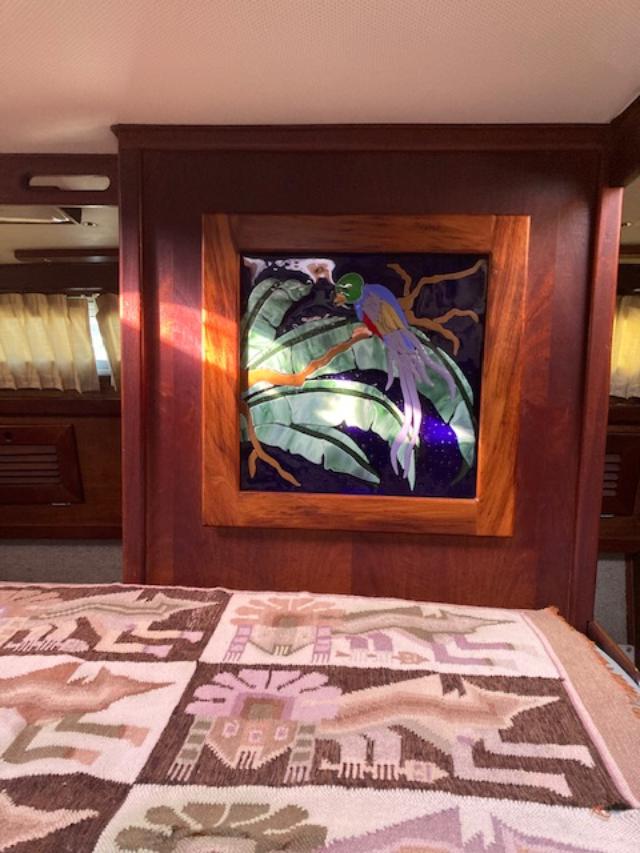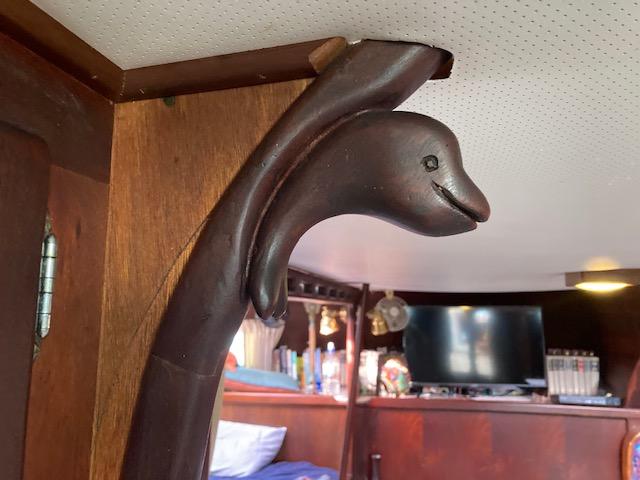 Accommodations include:
Two private staterooms in amas with access from cockpit and main salon (bunks 50″x78″)
Port and Starboard Salon Berths, curtained privacy, access from main salon and amas
Aft Cabin: Two singles or double berth, office/communications station, access to engine room.
Private fore-peak compartment with head, stall shower, vanity w/sink; freezer and chain locker. Raritan "Skipper" head is bullet proof (complete spare, as well as rebuild kit, always carried, never needed).
Cockpit is 20' long, 68″ wide. The center section is below a fixed hardtop with three large, tinted, windshields, and two overhead sliding hatches. It can be further enclosed with removeable side and aft curtains to create a wheelhouse.
Expansive cabin top, fore, and aft decks for work and lounging.
Solid 33″ high SS rails, with double life lines.
Seven opening deck hatches for light and ventilation.   
Cabin roof/deck is plywood top and bottom, with two inches of high density foam in-between.   This serves to provide insulation to the main cabin, and with hatches closed interior temperature doesn't reach outside temperature until mid day.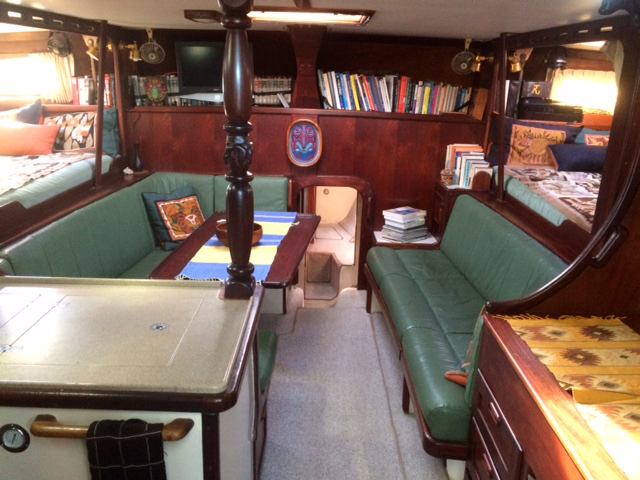 DOUBLE CLICK TO ENLARGE PHOTO